About TJIS

'Samanasuttam', the universal values as means to achieve the highest goal of life.
Welcome to The Jain International School, Rooted in Universal Values

Leading learning
Creative endeavour and absolute care in crafting of our future leaders .
This is what matters to us
At TJIS, we provide students a well-rounded, world-class education with our innovative curriculum, robust extracurricular programs and activities, and highly qualified teachers. The school, located at the outskirts of Hyderabad , serves students in kindergarten through grade12 . Our goal is to provide your child with a nurturing and supportive environment where he or she can grow and thrive.
Your child will enjoy an inspiring learning environment, dedicated teachers, supportive staff and ample opportunities to discover his or her passions and strengths.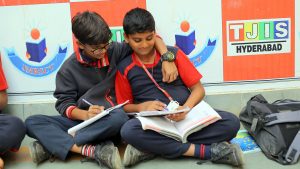 OUR VISION
We believe that every child is born with some creativity or the other and we help in achieving the broader objective of transforming the child to a right thinking focused and disciplined citizen of tomorrow with a deep abiding faith.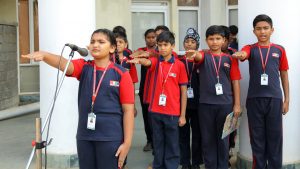 OUR MISSION
Our Endeavour is to create passionate students capable of accepting the topmost challenges of the new world. We have taken up this project on the ideal that the future of our world rest upon the quality of its youth & quality come through care & attention.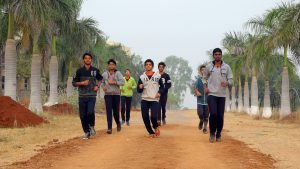 OUR MOTTO & OBJECTIVES
School's Motto Wisdom, Knowledge and Character. The School's Motto of Wisdom, Knowledge and Character are the virtues that imbibe holistic development to become challenging global citizens.